About Me
Dr. Stella Compton UKCP Reg.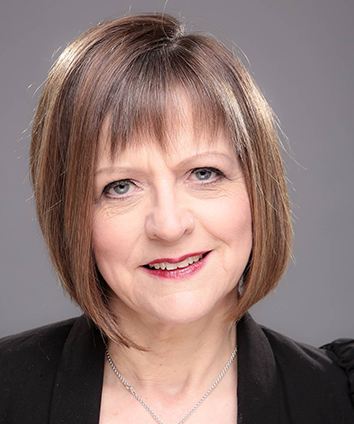 Private Clinics in North and Central South London.
Choosing the Therapist who feels right for you is important.. Sometimes when thinking about starting therapy we can feel uncertain or curious about whether the person we might choose is both knowledgeable and experienced enough to be able to understand and help with our issues.
My private psychotherapy practice is firmly rooted in clinical evidence supported by extensive theoretical knowledge and research experience. I sometimes incorporate arts psychotherapy approaches in which i am qualified, though the emphasis is on psychological, holistic, transpersonal and healing aspects of treatment which can help a whole range of common problems that are often encountered by professionals and performers in all branches of business and the arts.
The therapist's life is not the subject of your therapy. You are paying a fee in order to get to grips with your own specific issues. Yet we might need reassurance that this person is robust, astute, has integrity and that none of the personal circumstances brought to therapy are either insurmountable or insignificant.
I have worked as a therapist with a very wide range of clients from those suffering with eating disorders, people in gay relationships, others following major bereavement, trauma, physical and sexual abuse, neglect, abandonment, job loss, mothers dealing with children with special needs as well as people with personality disorders and offenders in secure treatment settings. Here is an outline of my life experience.
I began my musical career in the 1970s. Having studied at the City or Leeds College of music I was awarded a place on the Performers Course at the Royal Academy of Music. I was a founder member of the contemporary music ensemble: 'Lontano'. As such over the following ten years I was a key player in both commissioning and performing radical new music that reflected the social, cultural and political issues of the time. I then moved on to enjoy myself as one of the few successful female session musicians of the 1980's. As technology took over from live music in the recording scene, I focused on a serious classical musical career playing regularly with the BBC Symphony Orchestra, the Orchestra of the Royal Opera House, Covent Garden, and touring as the Principal Oboist with the renowned Rambert Dance Company. Such invaluable experience led me to continue to explore and extend myself when confronted by a life threatening health crisis. Three years later having overcome this, with my creative partner Paul Hart we collaborated to produce a highly acclaimed original CD of oboe music based on the north-country folksongs of my home culture. I then studied in depth, and mastered the art of authentic orchestral style from the turn of the 20th century, joining the New Queen's Hall Orchestra with whom I still play. In 1993 I was awarded scholarships to train as a music therapist at the Guildhall School of Music and Drama. Five years later this led to my appointment as Head of Arts Therapies at one of the UK's three National High Secure Hospitals. Since then I have led clinical Arts Therapies research and development, contributing to treatment guidelines for the National Institute of Clinical Excellence.
From my earliest childhood I was taught to live life with a non-discriminatory philosophy of valuing difference. My recent work has been recognized in the NHS as notable for in-depth understanding of the cultural and creative therapeutic needs of ethnic and other minority groups. I have presented developments in music therapy at national and international conferences on four continents. Having gained the MSc in mental health studies and then accreditation as a cognitive analytic practitioner at Guys and St Thomas's Hospital medical school, I am implementing a major practice-based doctoral research project through King's College London and the Institute of Psychiatry in collaboration with Anglia Ruskin University. This is a long term NHS based research project.